Warranty Matters is happy to announce the latest Audit Awareness & Appeal Seminar
How to avoid, prepare for and appeal a manufacturer's warranty audit.
What the factory doesn't want you to know!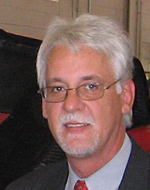 This one-of-a-kind Seminar is being presented by one of the most highly-respected professionals in the in automotive industry. David has more than 36 years' experience with warranty administration and audit proceedings and will address issues that offer dealers a unique insight into the inner workings of a corporate warranty audit.
Presented in an interactive format and addressing audits of all types and all manufacturers, you will learn the tips and tricks that can literally save your dealership tens of thousands of dollars in a corporate warranty audit.
These one-day seminars address:
What Triggers an Audit
The Two-Headed Monster
Avoiding the Iceman
So, You're Going to be Audited Anyway?
Pre-Audit Checklist
What You Can Expect – The Opening Meeting
Different Audit Types
The Audit Process
Chargeback Categories
Reacting to the "F" Word
The Closing Meeting
It's Finally Over – Or is it?
Post-Audit Procedures
The Appeal Process
Appeal Strategy
This Seminar format is ideal for All Vehicle Lines:
Dealer Principals
Service Directors
Advanced Warranty Administrators
Corporate Comptrollers
Dealership Attorneys
Sorry, no Media or Factory Personnel Allowed
Click here for registration form (Must be faxed in)
Contact Us for more information