The Staff and Affiliates of Warranty Matters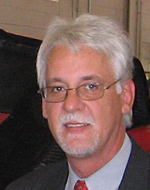 David Henson – President of Warranty Matters established the business in 1994. Since then, he has written and published numerous copyrighted warranty administration and audit guides. He is the editor of the Warranty Matters GM Edition Newsletter and past editor of Wizard$ of Warranty Newsletter. David has spent a lifetime in the automotive industry, both from the retail and wholesale perspective and has trained hundreds of dealership personnel in warranty compliance and management.
David has worked for Ferrari Maserati North America as a consultant on rewrite of Policy & Procedure Manuals, Labor Time Guide and adherence to industry benchmark standards. He also works as an outsourced Warranty Auditor for Ferrari Maserati North America and Jaguar Land Rover North America.
David has been regarded as an expert witness in warranty-related litigation for both dealerships and manufacturers and has the unique ability to bridge the gap between retail and wholesale to create extraordinary results. He has also been a guest speaker for the National Association of Dealer Counsel and remains an on-call consultant with that group.
---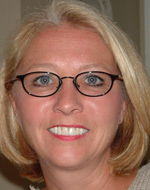 Robin Henson – Robin joined the business full-time in 2005 as Editorial Director of the Warranty Matters GM Edition Newsletter and Project Coordinator.
Robin grew up in the retail automotive industry working at the local Buick Chevrolet dealership in her hometown of Edinboro, Pennsylvania. Getting her feet wet in the New Car Prep/Used Vehicle Reconditioning Dept., then on to parts counter help, Robin made her way to the service department as one of the first female service advisors in the country. She was featured on the cover of Signals, a Buick Motor Division dealership magazine.
She developed an impressive work history with GM's big five, Honda and Nissan, while writing her way through upstate New York and several dealerships in Virginia before landing in Memphis in 1984 at the former Charlie Bradshaw Chevrolet.
The Gwatney Automotive Group purchased this location shortly thereafter and Robin remained with the organization handling payroll and employee benefits for their multiple stores until 2000.
---
Sherralyn Peterson – Sherralyn started her automotive career as a financial analyst with General Motors in 1977. After completing her initial training assignment in Atlanta, she transferred to Michigan for their Financial Management Candidate Training Program, working at numerous divisional and corporate offices throughout Southeast Michigan and Chicago.
A former GM Dealer Auditor, her business, branded as Sherralyn Peterson – Automotive Incentive Specialist and located on the web at www.sherralynpeterson.com, enhances dealerships' profitability and improves cash flow; she conducts in-house sales incentive audits and compliance reviews, resolves over-age incentive payments, implements proper internal controls, conducts staff training, as well as assisting dealers through sales incentive audits and appeals.
Dealerships can immediately see results to their bottom-line and are often shocked at her findings and more overjoyed with her results. A professional approach, confidentiality and the most efficient use of her clients' time and resources are always her main priority.
---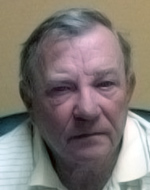 Bob Bailey – Bob has spent his entire career in parts inventory management. Bob has decades of experience in fast-paced, high-volume parts departments, encompassing Domestic and Import manufacturers. Even while working full-time in a retail environment, Bob has conducted parts inventories and training nationwide. Bob is an expert with the GM RIM program and reduction of obsolete inventory.
He brings the ability to instruct parts managers in a non-threatening, down to earth fashion, while establishing easy to understand benchmarks for new and veteran managers.